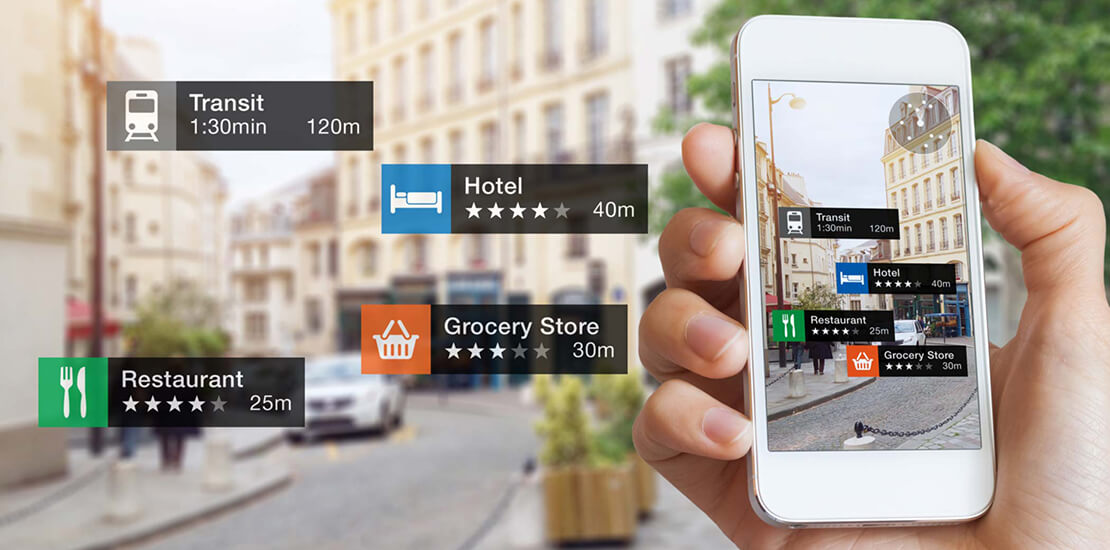 Augmented & Virtual Reality
Virtual Reality (VR) and Augmented Reality (AR) are technologies to influence the perception of reality. They allow the representation of computer-generated worlds with various interactive elements. This results in many new possibilities and applications both in marketing to end customers and in internal corporate communication.
Virtual Reality Services
Virtual Reality Applications are computer applications that create an independent virtual world or environment into which the user is moved. Virtual reality applications are often perceived with the help of their own special hardware. For this purpose, the user usually puts on virtual reality glasses that allow a complete "immersion" into the virtual world.
Virtual reality applications are used today in many different areas. For example, there are virtual reality video games, but the technology is also used in other entertainment media (such as movies and videos). In addition, there are museums and exhibitions that begin with Virtual Reality to allow the viewing of artworks. In the real estate and furniture industry, for example, simulations of living spaces are offered.
In spatial planning, VR is used to evaluate locations and landscapes and to simulate planned changes. Virtual Reality also allows the creation of test environments for e.g. aircraft pilots or parachutists.
These are just a few of the possible applications of Virtual Reality. We are happy to support you with your individual project project.
Augmented Reality Services
Augmented or augmented reality (AR) describes a process by which the real world is extended by digital, virtual elements. For this purpose, computer-generated content is displayed in live recordings of the real world. Usually the user can interact with these displayed elements in a certain way. A special form of Augmented Reality (AR) is Mixed Reality (MR), in which virtual and real elements are not only displayed simultaneously, but mixed with each other.
Augmented reality applications can also be perceived via dedicated hardware (e.g. glasses). In addition, however, display on the screens of mobile devices such as smartphones and tablets is also very popular. Well-known examples of augmented reality applications are the video game Pokemon Go, as well as the hardware glasses Google Glass.
Augmented reality is used in the entertainment sector as well as in industry, architecture and the military. For companies, it opens up new possibilities for communication within distributed teams: they can work together on virtual 3D models, for example, or take part in video conferences in which real and virtual participants are present at the same time.
Technologies used

Contact
Send us your non-binding request today.
[cf7rfr_referrer cf7rfr_referrer-894]