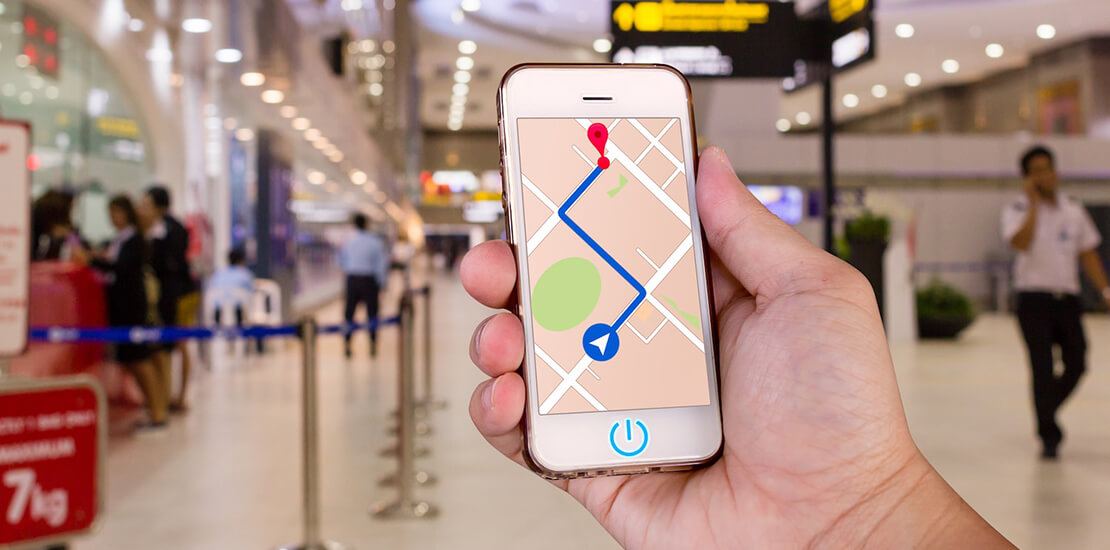 Indoor Navigation
Indoor navigation is a new technology for localization, for location and positioning in closed spaces and buildings. Indoor navigation starts where GPS & Co. stop – Smartphone users are guided to the desired location by the digital "beacons" and provided with information there. The most important variant of the indoor navigation technology is currently iBeacon for iOS.
About the functionality of Indoor Navigation and iBeacon
For indoor navigation applications, freely placeable transmitters (beacons) are distributed in a room or in a building and arranged according to the project. These transmitters continuously send out Bluetooth low energy signals, which can be detected by a smartphone via a corresponding app. The signals have a range of (depending on the version) approx. 10 meters to 30 meters. The different locations of the beacons also allow the location of the user to be determined.
Possible applications of indoor navigation
There are many different ways for companies to use indoor navigation economically. A typical example is the recognition of a customer in a business premises. When the customer approaches a certain shelf or product, more information about the product is displayed on his smartphone. Instead of or in addition to this information, discounts or loyalty bonuses can also be transferred. In larger salesrooms, the user can navigate through the beacons to the product he is looking for.
However, it is not only the retail trade that can use iBeacons and indoor navigation for itself. Visitors can also be guided to their seats at events and larger functions or be advised of special promotions or locations. Museums can use them to conduct interactive tours, and parents can ensure that their children are not too far away from them in certain locations.
The possibilities of indoor navigation are therefore very diverse – we would be happy to support you with an individual development.
Used technologies

Our services in the area of indoor navigation development
Since the technology of indoor navigation is still in an early phase and therefore not very widespread, detailed and individual advice is the first priority. Our company informs customers and interested parties about the different possibilities of indoor navigation and how it can be used for various applications.
After the consultation follows the exact conception and planning of a project, which we can then implement for you step by step. We take care of the development of new iBeacon or Indoor Navigation Apps, as well as the provision and installation of the required hardware transmitters.
Contact
Send us your non-binding inquiry today.
[cf7rfr_referrer cf7rfr_referrer-894]