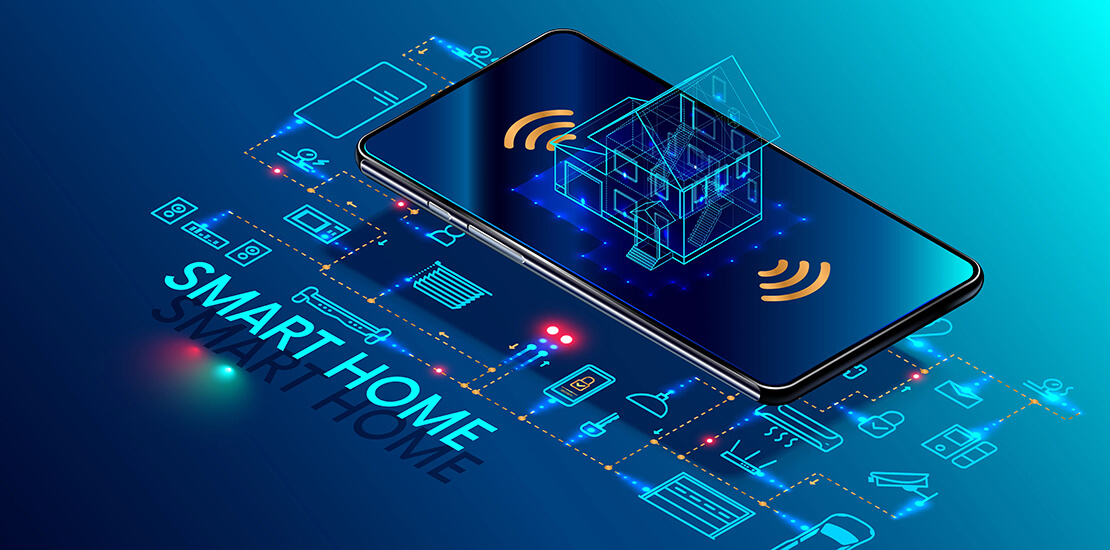 Internet of Things
The Internet of Things describes a series of technologies that allow physical objects ("things") to be connected to the Internet and to each other. This can result in enormous time savings for companies, and technical problems of machines can be prevented ("predictive maintenance"). Consumers also benefit from convenient everyday solutions and smart devices.
Our company offers you a wide range of services around IoT – both as a general consultant and as a software developer for IoT devices.
The functionality of the Internet of Things
In the Internet of Things, physical objects are connected to the Internet in order to communicate with it more or less independently. For this purpose, all information from the physical world required for the respective task is to be automatically captured and made virtually available. A special feature of the IoT is that in many cases this information is automatically processed by other physical objects. Also possible, however, is a central user interface where all relevant information is displayed to a human user.
In general, the "things" of the Internet of Things collect, store, send and receive data and information among themselves and evaluate them (partially or completely) independently. So things or objects are connected with the internet on the one hand, but also with each other on the other hand.
Internet of Things Applications
The striking prime example of the Internet of Things is the refrigerator connected to the Internet, which independently reorders milk. However, the printer that transmits information about an empty ink or toner level, a thermostat that informs about cold or warm air, or an entire weather data measuring system of a city are further conceivable applications of the IoT.
Household appliances such as washing machines can start service orders independently via IoT as soon as they (also automatically) recognize that they will soon have to be replaced or repaired. The same applies to machines in companies and factories: Within the framework of predictive maintenance, IoT allows the prediction and automatic elimination of technical problems as well as the execution of maintenance work.
Applied technologies

Our Services in the Area Internet of Things
As an IT service provider we are happy to assist you with all problems and questions concerning the Internet of Things. On request we develop, install and configure individual software for the control of smart IoT devices. No matter whether you are planning consumer-oriented products (e.g. Smartwatches, household appliances etc.) or business applications (e.g. smart logistics or industry 4.0): We are at your disposal as a reliable contact person.
Contact
Send us your non-binding request today.
[cf7rfr_referrer cf7rfr_referrer-894]